Cool Friends:
Chelsea Rizzo & Allison Levy of Hikerkind

October 14, 2022

Meet Chelsea & Allison, co-founders of Hikerkind. We met the pair over a dinner hosted by our friends at Treetop Journeys and immediately knew we would get along. As a brand, Hikerkind, makes cute and functional hiking gear, and as a community, Hikerkind Hike Club organizes ways for New Yorkers to get into nature. We caught up with Allison and Chelsea to hear a bit more.



How did you start your women's hiking gear company, Hikerkind?

Chelsea:
Hikerkind was started in the height of quarantine when Allison and I decided to take a conversation we had had many times since meeting more seriously. Allison and I met during our careers in luxury fashion where we worked on campaign shoots for Gucci, dressed celebrities at the Super Bowl, and spent the month of September traveling from New York to London to Milan to Paris for fashion week. It was not as glamorous as I just made it sound and ultimately after 10 years in the industry, we both started to feel like shells of ourselves. Spending time in nature is where we realigned, and truly felt like our most authentic selves, but we hated how we looked like a caricature of a women hiker in pink-colored, style deaf shrunken down menswear. Our gear didn't make us feel confident. With Hikerkind we're bringing a new perspective to women's gear because we believe you can have both, good looking and high-performing apparel designed to take you from sidewalk to trail and everywhere in between.

Allison:
Along with the brand, we started Hikerkind Hide Club where we led NYC transit-accessible hikes every other weekend all summer long. We don't ask for a fee, instead, Hikerkind Hike Club is donation-based, with all proceeds going to support different organizations each week working towards making the outdoors a more equitable and inclusive space. We like to say, think of us as your friends who are always up for a hike and the best part is we've done all the planning. Join our end-of-the-year hike club party on October 29th! Booking link here.




What's your favorite part about the New York creative community?

Allison:
There's a quiet yet forceful rumbling of innovation in the outdoor space around New York right now. With brands like William Ellery, Ita Leisure, Allmansright and FSP all based in New York it feels like an exciting place to be a part of the creative community. Our favorite part is how while we're all chipping away at building something of our own we're all rooting for each other to succeed and finding ways to work together. Like our sold-out bottle bag with Allmansright! It didn't feel the same during my time in the fashion industry.


What's inspiring you right now?

Allison:
We're inspired by the photographs of Charis Wilson by Edward Weston during their time traveling on the West Coast.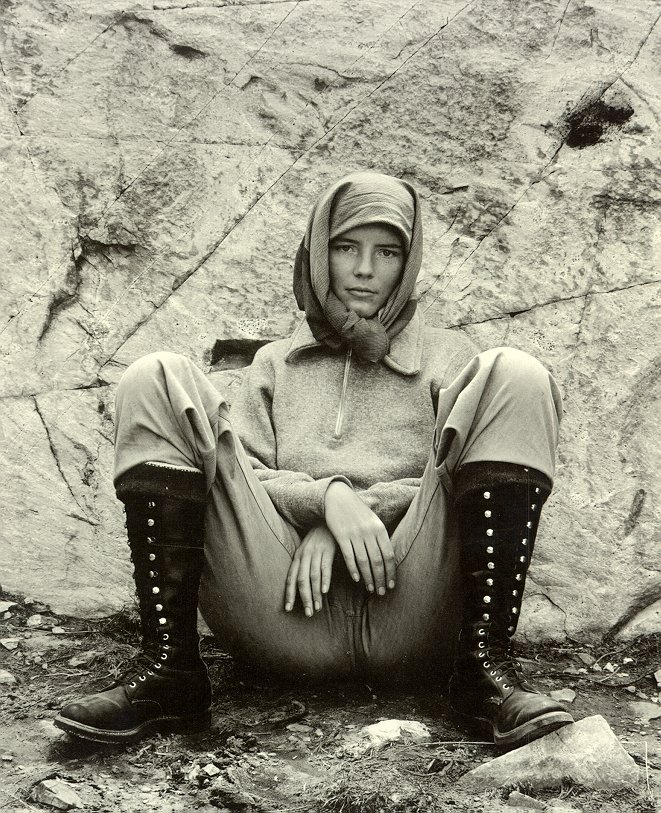 A photograph by Charis Wilson


Follow Along:
www.hikerkind.com
@hikerkind on Instagram
Book an in-store shopping apt here!