Cool Friends: Simon Abranowicz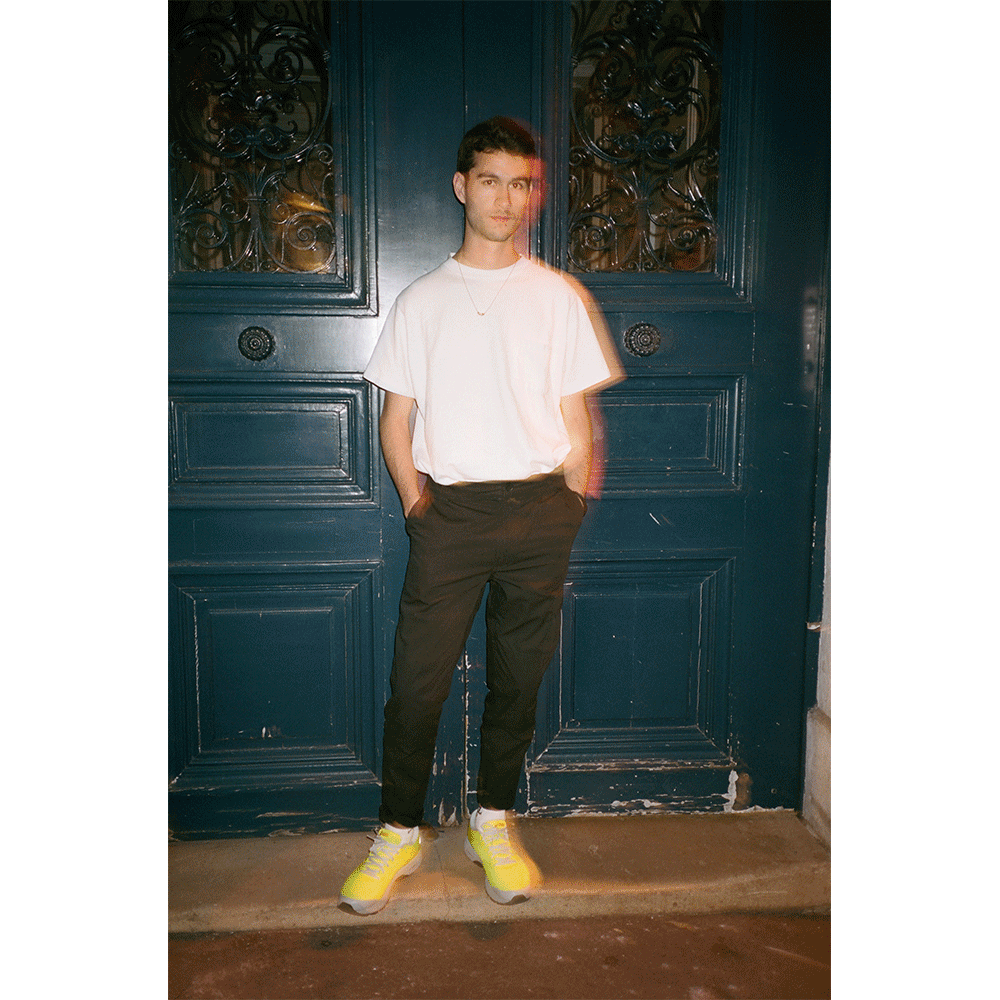 Meet Simon, an art director, type foundry, furniture maker, and all-around very cool creative who works in an endless number of mediums. You may have seen Simon's work in the pages of GQ, where he is an art director, or on the packaging of our favorite local products from

Sounds

...but most importantly right

HERE

in our roundup of coolest games.


How did you begin graphic & typeface design?

I've had a wildly linear career path. I knew I wanted to be a designer since I was a little kid, I was obsessed with brands and logos, I collected stickers from snowboarding companies with my brother, as well as kept a rigorously updated word doc (I was in middle school) of "brands, logos, and names" that I found through soccer, snowboarding, skateboarding, and outdoor activities. In high school I would make stencils and spray paint made up logos on shirts, print drawings I made on sticker paper, and go to kinkos to get decals I designed printed. I went to Syracuse University to study "Communications Design" and found a really incredible crew of students (shout out to Allen Chiu, Elia Fornari, Jen Yuan, Bill Chambers, Drew McClain, and Sean Lamble) there who were insanely talented and ultra ambitious. We worked on fun projects like films, merch, we set up our apartment as a "gallery" and by the time we were seniors had an LLC and a partnership agreement for our design studio, Qual Agency. Our whole collective could be summed up by the phrase "fake it till you make it", and we REALLY leaned into that on every level, kind of just acting like "good designers" and pretending we were "super dope". Since graduation I've been working in magazines and taking on side projects that I find interesting, ranging from brand building with my brother (we call ourselves Abbr. Projects — which stands for Abranowicz Brothers, Abbreviated.) to furniture design.




What's your favorite part about the New York creative community?

I appreciate a lot about New York. I think it's fair to say NYC hosts some of the best museums and galleries in the world. My brother and I spend a lot of time at the MET and the Frick, my girlfriend and I frequent the Cloisters, MoMA, and the Noguchi Museum, and my sister takes me to the Whitney. The crazy thing about New York is that (almost) every shop, restaurant, club, or lobby you enter is an entire world in and of itself. If you step back, NY is just one massive museum. On every block there's someone who's wildly stylish (or at least fascinating to look at — "look at this fuckin' guy"), or a beautiful building (or a decrepit one), or an incredible shop (or really eccentric one). Either way, wherever you are there is so much to take it, especially as a designer. When I was first becoming obsessive over typography I was walking around the East Village and just became so overwhelmed with the inordinate amount of visual intake that while I was sign-gazing I wandered out into the middle of the street and narrowly avoided being hit by a cab. I think about that feeling a lot and remind myself that inspirating is literally everywhere in New York.*

* I should note, I'm writing this from well outside the city where I've lived for all of quarantine haha *

What's inspiring you right now?

I saw a really pretty "Dumbwaiter" sign in the laundry room of a building that I just visited, I'd like to make something out of that. I've also been thinking a lot about games. I've spent a good chunk of my free time during COVID playing cards and board games. I designed a deck of cards a few months ago, I'm working on scrabble tiles made with my typefaces now. I just ordered a 3D printed replica of the famous Man Ray chess set, which I'm really excited to get in hand. I'll forever be inspired by books (the pictures kind haha) and my friends, and the various aesthetics of what they do, law, photography, actuarial science, music, sign painting. And last but not least, Neil deGrasse Tyson, whose podcast "StarTalk" helps me through anxiety and depression and regularly inspires positivity and wonder, because space is the most incredible thing beyond this planet.

Follow along:
simon.abranowicz.com
abbr.projects
Simontype.com

@abbr.projects and @simon_type on Instagram