Cool Friends: Mollie Miller of Zest Dressed
Meet Mollie, the brains behind sustainable fashion line, Zest Dressed. We love her fun take on locally-made and upcycled pieces, which are available to shop on her

website

and pop-ups around the city.

How did you start your sustainable fashion label, Zest Dressed?
Before lock down I had multiple freelance gigs going, so I was used to working like crazy. The pandemic, like it did for a lot of other people, forced me to think of ways to keep busy and make money without my day job. I started offering my personal styling services to help friends and family edit their closets, give them tips on what to give away and how to consign. When I started to suggest ethical ways to shop for outfit updates, I realized how little people close to me knew about the pitfalls of fast-fashion, or even thought about where their clothes were made, etc... and also how passionate I was about connecting people with the idea of thrifting and shopping small. I also noticed the challenges people were having finding vintage online, and the lack of small designers really focusing on sustainability and local production. That's how Zest Dressed was born! The monthly vintage edit is a curation of the best second-hand options we can find on the market organized by trend, so you don't have to spend hours searching. The collection is a mix of upcycled and locally made pieces I designed specifically so you can add them into your current wardrobe for an instant update. I'm always of the mindset you don't necessarily need a major overhaul to feel completely "madeover" - just that one accent piece to brighten up your mood and bring a cool factor to the classics in your closet.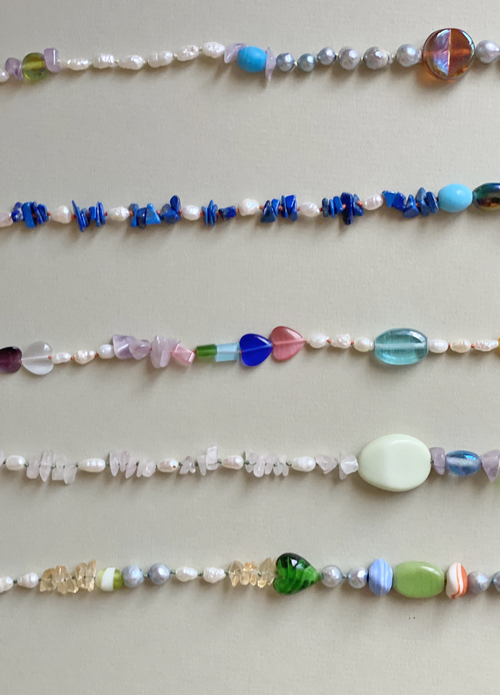 What's your favorite part about the New York creative community?
Local production is more sustainable but also more difficult to manage because there's no real one-stop-shop; You have to find all the pieces of the puzzle and bring them together yourself. I find that each time I choose to invest my time and resources into finding a local production partner, I build a new relationship that changes the way I design, and raises my standard of quality. I love spotlighting and promoting the artists and artisans I work with to make my collection. What people don't necessarily realize is that no designer works alone. Whether it's showing you how we source our remnant materials, introducing you to the natural dye artist we work with, or tagging local factories and vendors around the city, I think it's important to shed light on the people and the process. When people purchase something from my shop, I want them to know where their money is really going!


What's inspiring you right now?
The 70's! I think I'm normally an 80's girl, but the 70's are really taking over my mood boards. I've been loving prints with a tonal vibration or swirly movement to them. Also really feeling the fringe and the flare!

We need to make things thoughtfully and support local artists, but also be transparent that the most sustainable way to shop is second hand. And luckily for us, trends are always being recycled, referencing what has already been done. This is why it's totally possible to look on trend in head-to-toe vintage! And why it's part of the mission of my brand to make second hand shopping more accessible. In addition to the vintage edits, I recently started hosting #thriftythursday live IG sales at my favorite local vintage shops around the city to help bridge the gap between my followers and small shop owners and collectors. All profits go to local shops!


Follow along:
www.zestdressed.com
@zestdressed on Instagram