Cool Friends: Maria Ylvisaker
This week's Cool Friends interview brought to you by fellow Brooklyn-based newsletter writer Becca Stickler. Becca is the author of Read Something Queer, a weekly newsletter about queer books and queer pop culture.

Meet Maria, a Brooklyn-based artist who makes art on paper about memories of home and food. She's headed to Montana soon for a residency with
Open AIR
, and in the meantime she's working on fixing an old Riso machine in her Bed-Stuy apartment. Read on to learn more about how she got started and why she loves living in NYC.
How did you get started as an artist?
I studied art in college, then took a break for a couple of years after that to work in bakeries and figure out my life. I worked in restaurants for a while, worked in non-profit communications, and was trying to build up my art practice on the side. I was really just doing stuff that I had space for in my apartment, which has kind of been the theme of my practice. What can I do on a small scale?

I was always after this nostalgic look—an old-timey, colorful, super-saturated look. Then I found Riso, and I knew that was how I wanted my stuff to look. It's amazing. So I signed up for three workshops, three weekends in a row, in 2019. I went to Secret Riso Club, and The Arm, and The RisoLAB at SVA, and took classes with people who were in love with these weird machines.

Can you explain what Riso printing is?
A Riso machine is a "stencil duplicator" that basically functions as a giant printer/copier/scanner. It has two cylindrical drums that get covered with a rice paper screen, then you send an image either through the scanner bed or a computer and it digitally burns the image onto the paper. Then, the machine wraps that "master" around the print drum, and ink is pushed through it to create copies.

[Ed note: If you're a visual person like me, I found this PDF from the University of Illinois very helpful.]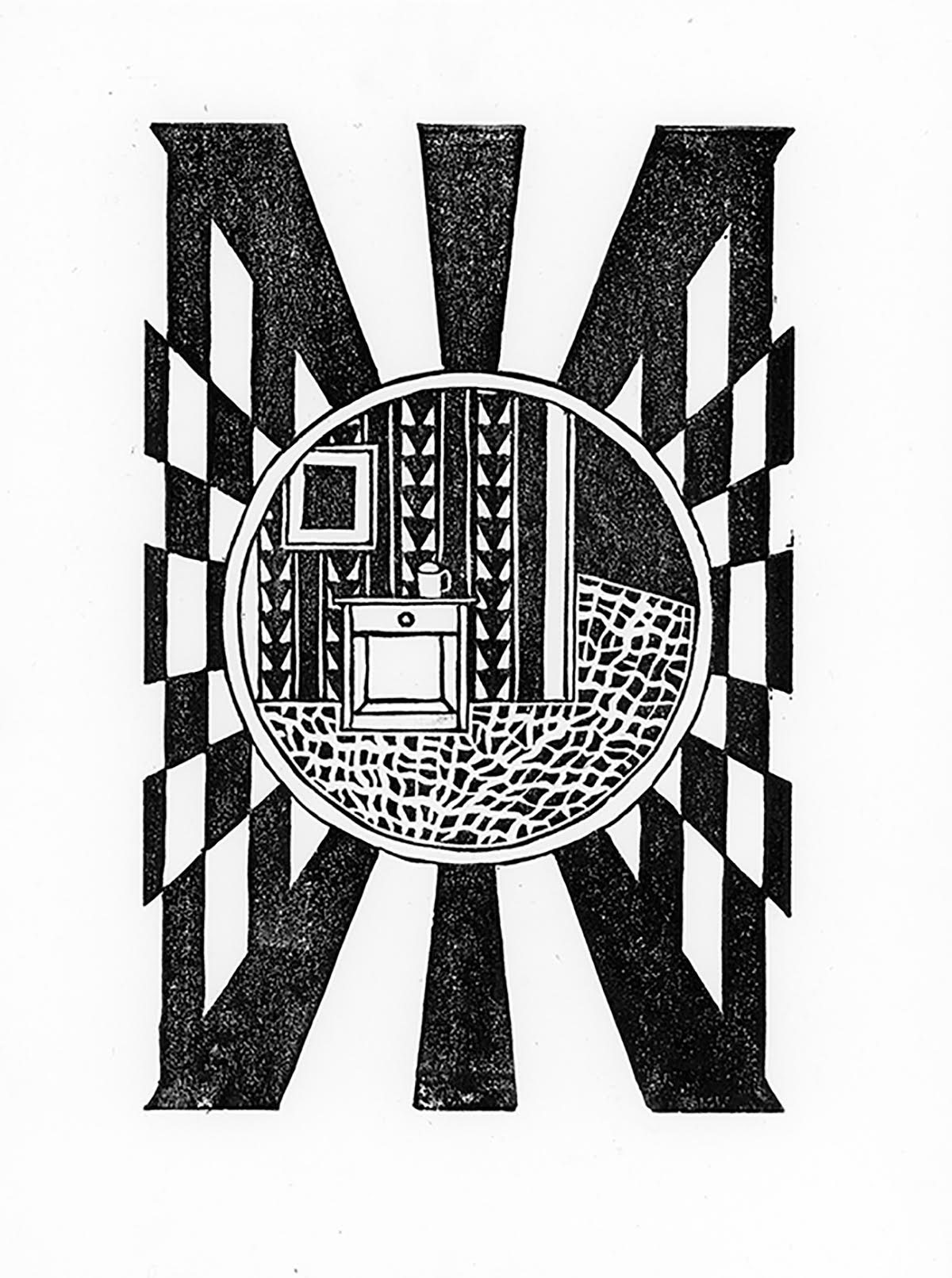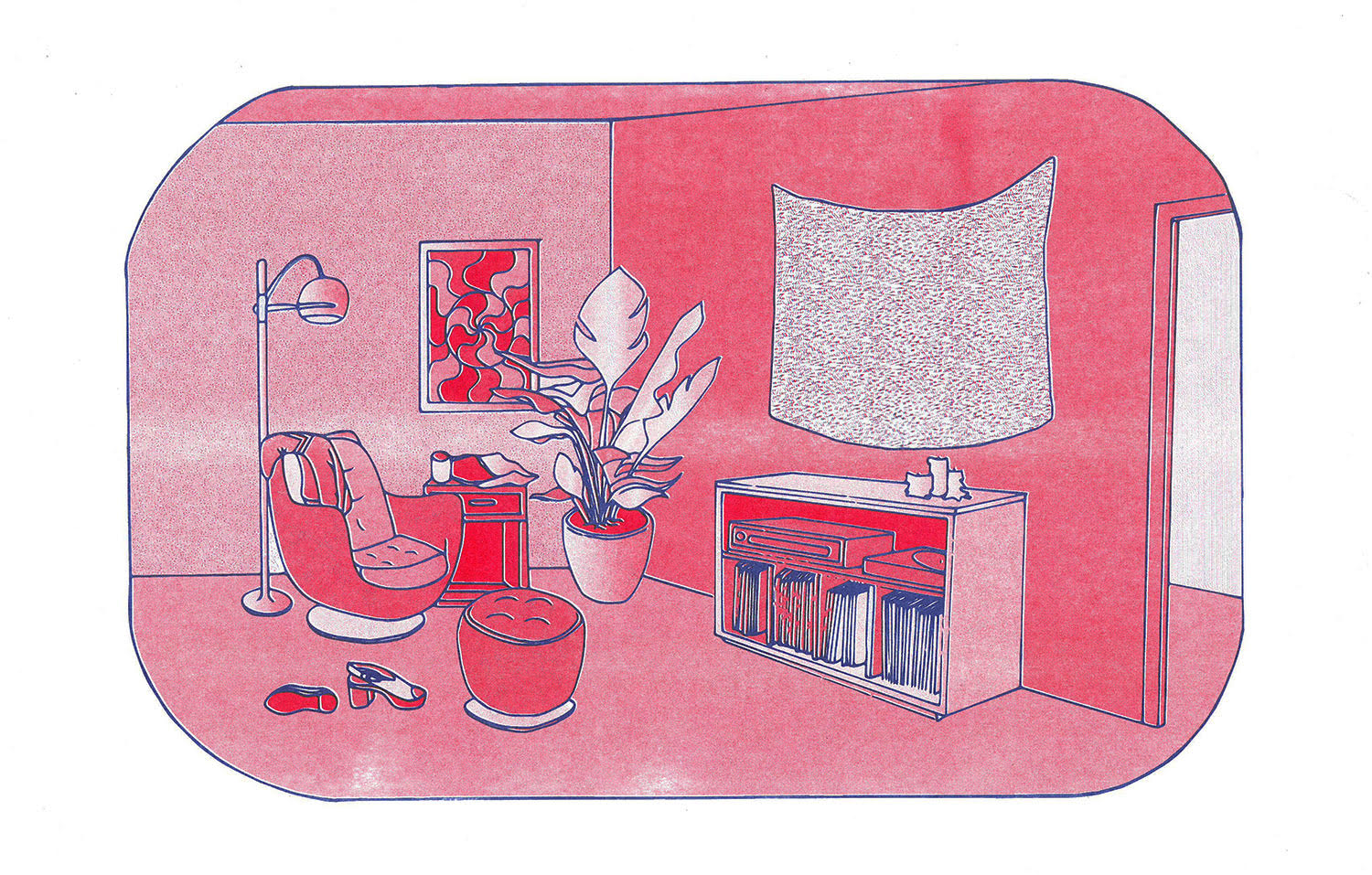 Some of Maria's risograph works ︎︎︎ :-)
What are you working on right now?
I'm making watercolor paintings and doing a series with stuff in my apartment that I've collected from estate sales and flea markets and family. I'm working with antique objects and thinking about how I want to portray them, and also thinking about why I'm doing it in the first place.

I've been reading up on nostalgia, because I've always been really into photographs and images of homes in the past. I'm curious about why I'm interested in these things and why I'm so attracted to them—and why so many people are. Nostalgia can be harmful in the way it glosses over bad things that happened in the past, but it can also be an entry point to look more closely at something. I'm interested in the ways nostalgia might actually be helpful or hopeful. So what I'm doing right now is both working with those ideas and seeing how they fit with watercolor, Riso, and other media.

What do you like about working and living in New York?
I just love the city, and I didn't even realize how much I'd find what I needed here until I moved. When I figured out that Riso was what I wanted to do, it was like, of course even though there's a relatively small number of people doing this super niche, super specific practice, there's a whole community of people here doing it. For every little niche, your people are here.

Check out Maria's prints and paintings at:
www.mariaylvisaker.com
@maria.ylv on Instagram