Cool Friends: Mari Andrew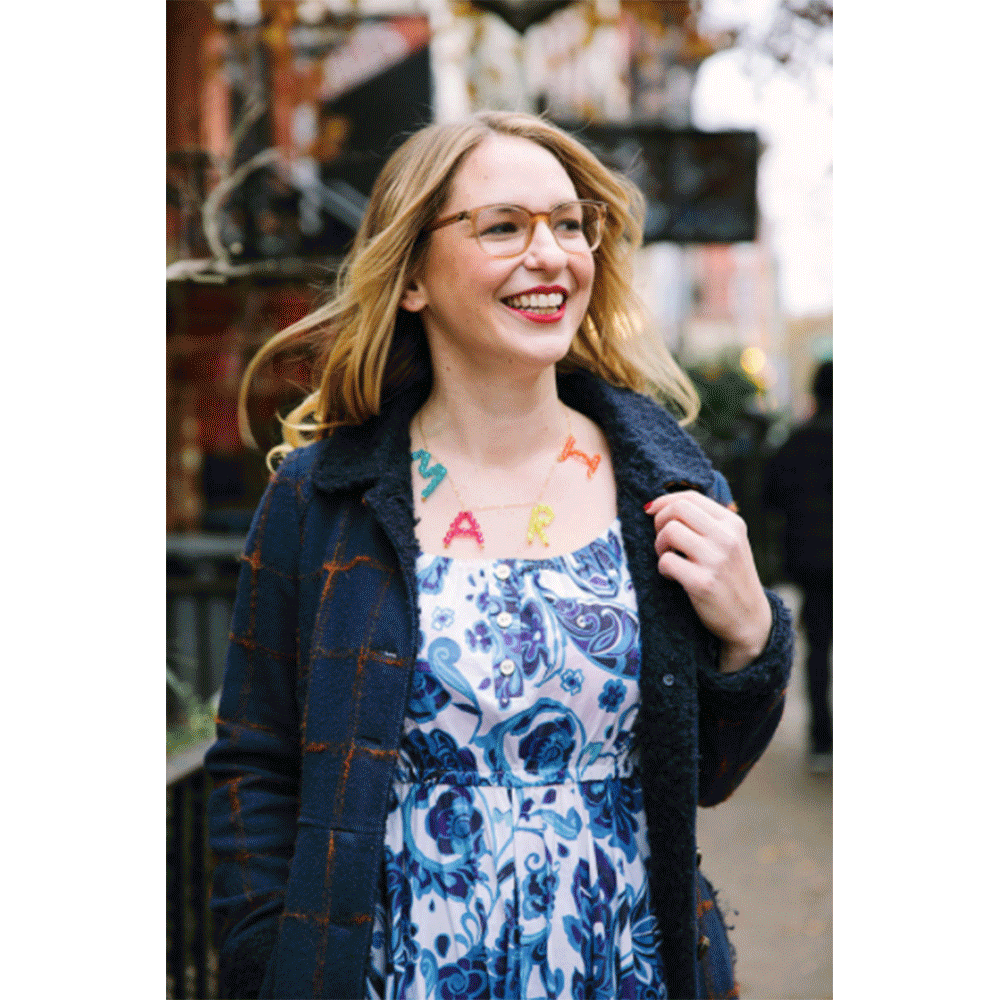 Meet Mari, a NYC based writer, speaker, and artist. Her illustrated sentiments about New York and life are relatable, charming, and will stick with you long after you read them.



How did your career as a writer & artist begin?

Probably in the most twisty, turny, unexpected way possible. In no universe did I ever think or expect I could become an artist, but it was always my wildest dream to become a writer. I got rejected from every type of writing I tried: fashion writing, music reviews, personal essays, a book about finding your style--you name it, I was rejected. So at one point I got sick of "putting myself out there" and just started posting my work on Instagram (which can't reject you!).

My audience somehow grew magically and organically over a couple years and now I get to write and illustrate books, which is what I've always really wanted to do. My career is constantly evolving and I still feel like I'm in the very early stages, completely unaware of what it might look like in the next couple years. Open to surprises!




What's your favorite part about the New York creative community?

I don't know a lot about the New York creative community because I got my start in Baltimore and DC, both of which were wonderfully supportive and small nests to grow in before I moved here. I'm grateful that I started doing creative work in smaller cities because it was easier to make connections and feel encouraged at every turn, especially before moving to New York--which is overwhelming in the best way.

Now that I've lived here for three years, a lot of my friends are artists in some way or another--many in theatre or fashion, and I so admire and appreciate how ambitious they are. I'm not a particularly ambitious person so it's exciting for me to be around people who want to do such giant things in their lives. It's been awe-inspiring to watch a lot of them quickly pivot their work during the pandemic and still dream big dreams even when so much of their work is limited. I love that energy and I think that a powerful collective drive is quite unique to NYC.


What's inspiring you right now?

People who are focused on the greater good are really inspiring me right now. It's a stressful time no matter your industry--I don't know anyone who hasn't taken a huge financial hit in the past couple months and had to really change the way they do their work. So the fact that so many people are still finding energy and motivation to help others in some way--whether it's getting out the vote or providing free workshops or volunteering or protesting--is incredible. It's really opening my mind to what might be possible in the next few years, and that spirit keeps me going through my less hopeful periods.


Follow along:
www.bymariandrew.com
@bymariandrew on Instagram
Order her new book: "My Inner Sky" here!