Cool Friends: Lillian Farag
Meet Lillian, an artist, and surface designer with a unique approach to leather goods. You've likely seen her work and partnerships with some of your favorite brands, we see her work every day when we look at our

coasters

. We love Lillian's marbled pieces and the fact that she isn't afraid to dye something neon orange!


How did your hand-painted leather accessory company begin?
I have a background in textile/surface design and for many years worked in the fashion industry creating patterns for brands and larger more corporate companies. After many years working in that environment, I decided I needed a new challenge and outlet for my creative energy. While designing leather accessories was never a goal of mine, I found myself hand painting a lot of my patterns and executing them onto different mediums (fabric, paper, leather etc...). I really loved the idea of creating a line of products that I had full creative control over. I slowly started to build my collection designing one-of-a-kind hand painted goods. For me, it's always been more about the process and the brand as a whole. Photography, the creative direction with a bit of experimental design and most importantly tying it all back to my bread and butter, surface design.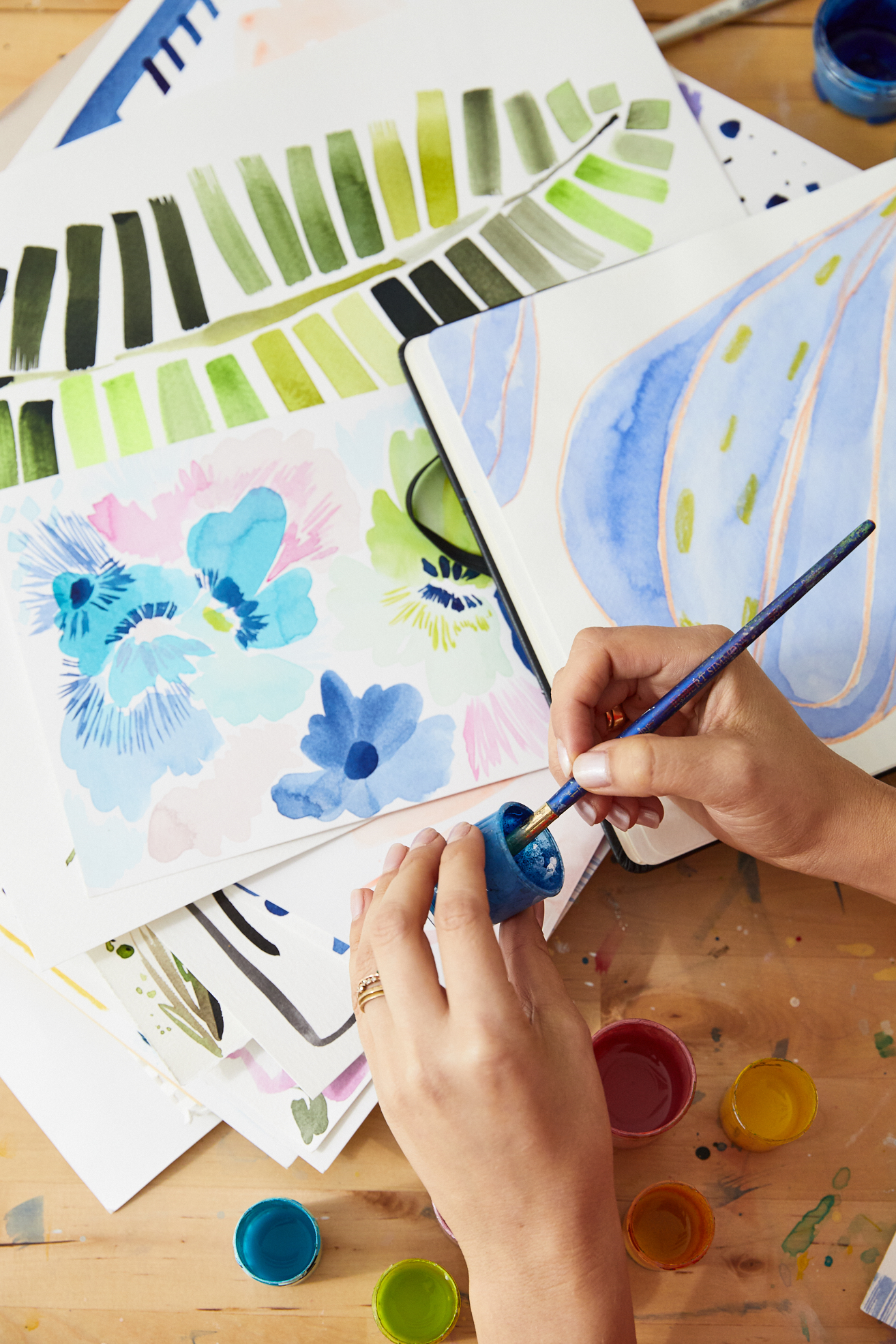 What's your favorite part about the New York creative community?
There is so much I love about New York City. When I first moved here I could literally feel the electricity through the city, it always felt large and somewhat overwhelming, I felt so small in a large pond. But over the years working with so many creatives I realized it didn't feel as big and scary anymore. There are so many little pockets of amazing people doing their thing. Tons of industry shows take place in the city and everything you can ever need is at your fingertips. There is so much to be learned and New York is truly a melting pot of so many possibilities. You don't have to travel far to find your "people" and if you really want to make something happen, a little focus, time and energy can go a long way.

What's inspiring you right now?
I know I'm not alone when I say this year has really thrown a wrench in my creative focus. Looking back over the year I actually think its been a healthy pivot. I've slowed down a bit and started working on painting for myself and not for profit. Taking some time to work a bit bigger. I want to change mediums and start working with oil sticks and texture. I haven't fully accomplished this goal but I'm working towards it and it feels really exciting to me.

Follow along:
lillianfarag.com
@lillianfarag on Instagram