The Best Southern Food in NYC

Nearly six months into social-distancing and we're still missing restaurants just as much as day one. (Street-side dining in a pandemic feels weird!) Being from the south, the nostalgia for NYC's greatest southern food is at an all time high. Here are our favorite spots that we can't wait to eat at again soon.


Bob White Counter
︎︎︎︎︎

THE ORDER
Chicken tender platter, side of mac n' cheese, a biscuit, and exxxtra pickles. Make sure to slather everything in the house honey.

THE VISIT
Always a busy spot for the late night crowd, we recommend heading there a little early so you can snag a table in the window and hear their always-boppin' playlist.

THE TEA
Solid southern sweet tea. Easily the most classic in the city — served with lemon.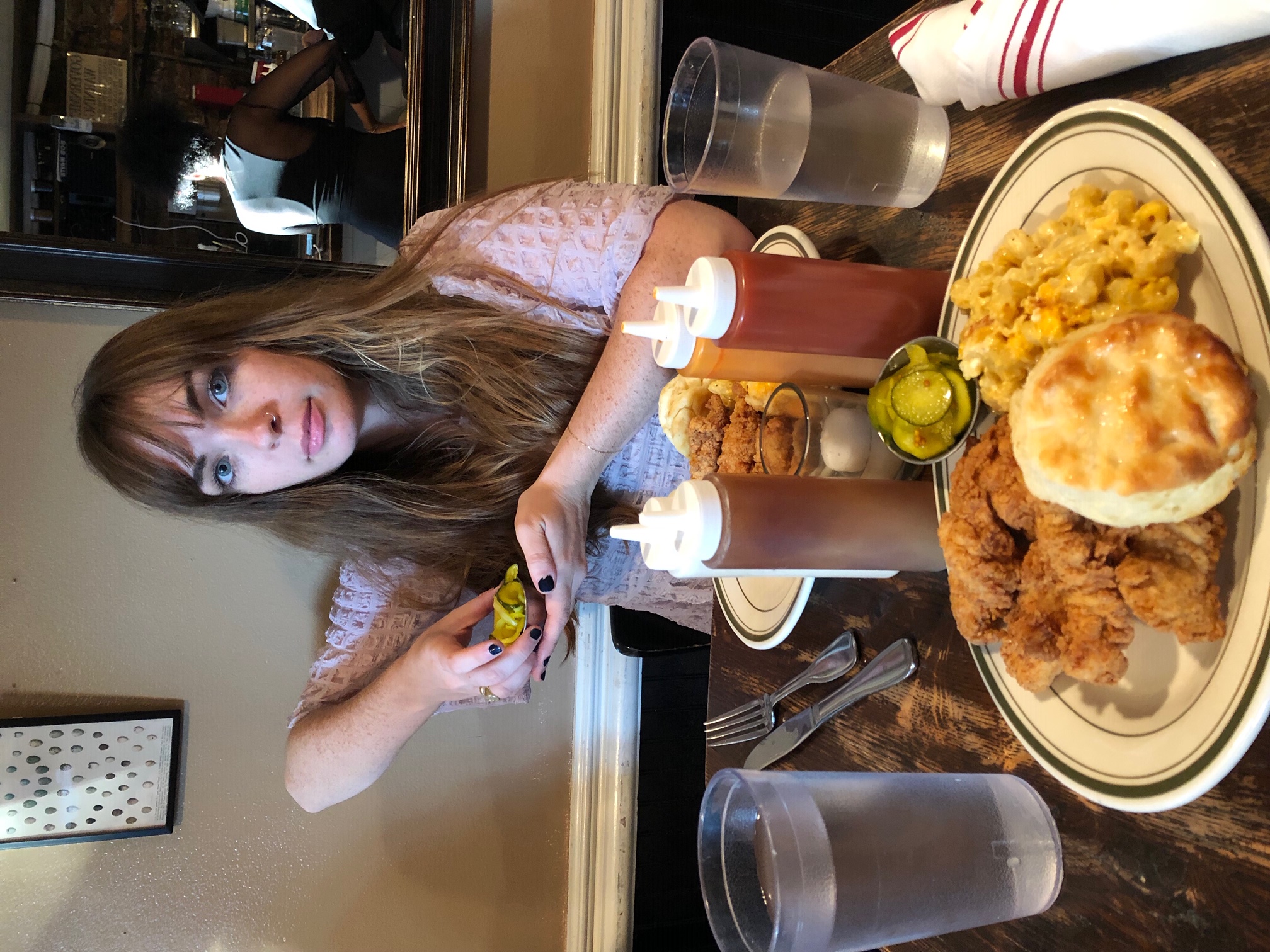 Pies N Thighs
︎︎︎︎
THE ORDER
Chicken biscuit, with a side of cheese grits.
THE VISIT
We've only been to the Williamsburg location, but it's always great for a casual dinner with friends.
THE TEA
This is not sweet tea. It comes out of a keg, so you might as well go for a beer instead.
Sweet Chick
︎︎︎︎

THE ORDER
The OG chicken sandwhich and a side of waffle fries OR the chicken and waffles.

THE VISIT
There are SO many locations, but to be completely honest we have never been and this review comes through the lens of a few friends.

THE TEA
Full transparency we have no clue what their tea is like but the chicken is brined in it, so they probably know what they're doing.



Hometown BBQ
︎︎︎︎︎

THE ORDER
Pulled pork, brisket, pickles, queso mac & cheese, corn bread, pork shoulder collards. &&& a trucker hat.

THE VISIT
The line is always long so come prepared. You can grab drinks at the bar, it'll all work out.

THE TEA
It's good. Definitely more of a place to grab a Shiner Bock or a glass of meticulously sourced natural wine.
Sylvia's
︎︎︎

THE ORDER
Carolina style smothered chicken and waffle.

THE VISIT
Go on Easter for the full experience with live gospel music.

THE TEA
Classic, southern, always sweet tea. No need to ask for extra sugar.