Best Ways to Make Coffee @ Home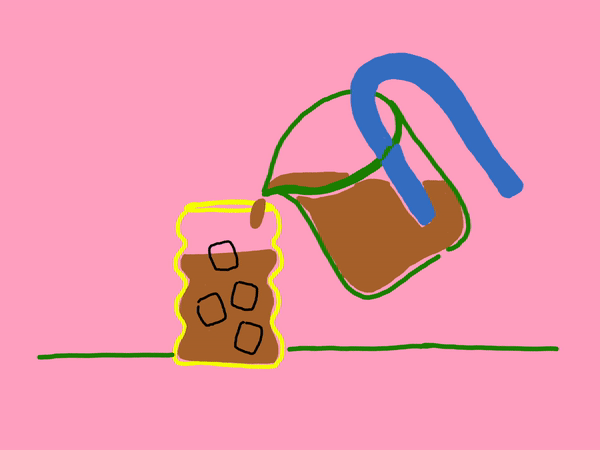 Cold Brew

Method


1
Pour water and coffee into a large vessel (tip: a french press is perfect).


2

After about 12-14 hours, strain into a large bottle and keep in the fridge for up to a week.

To serve, pour 4oz of cold brew and 4oz of your favorite milk into an ice filled glass.



Ingredients

︎ 55 grams coffee
︎ 750 ml water

Grind:
Medium-fine

Conversion:
11 tablespoons ground coffee

Lasts for about a week, makes about a cup a day at that rate.
French Press

Method


1
Place coffee in your French Press and start your timer. Fill with 100 ml of water (about 1/4 full)


2

After 45 seconds, stir and add the rest of the water.


3

At the 4 minute mark, gently press down and serve.






Ingredients

︎ 38 grams coffee
︎ 600 ml water

Grind: Coarse

Conversion:
7.5 Tablespoons ground coffee

Makes 2 cups of coffee.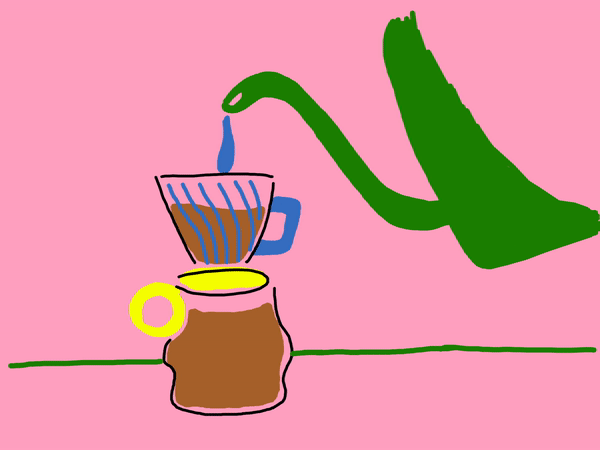 Pour Over

Method


1

Place a filter in your cone over a cup (or carafe) and wet completely with boiling water. Discard water and revel in the fact that your vessel is preheated.


2

Just before you're ready to begin brewing add your freshly ground coffee to the cone.


3

Start your timer and add 40 grams of water to bloom.


4

After 45 seconds, resume pouring water in concentric circles. Stop when you hit 120 grams of water added. Wait 15 seconds


5
After 15 seconds has elapsed, continue pouring to 220 grams. Wait another 15 seconds.


6
Finish pouring to 300 grams. The clock should be around 2:30 by this point. If not your grind might be off.


7

If you've made it this far, don't add milk.



Ingredients

︎ 20 grams coffee
︎ 300 ml water

Grind: medium-fine

Makes one cup.

Please note:
You really should not try this without a scale. Also please note that this recipe is ~perfected~ for a hario v60. G makes this every day.

Makes one cup.